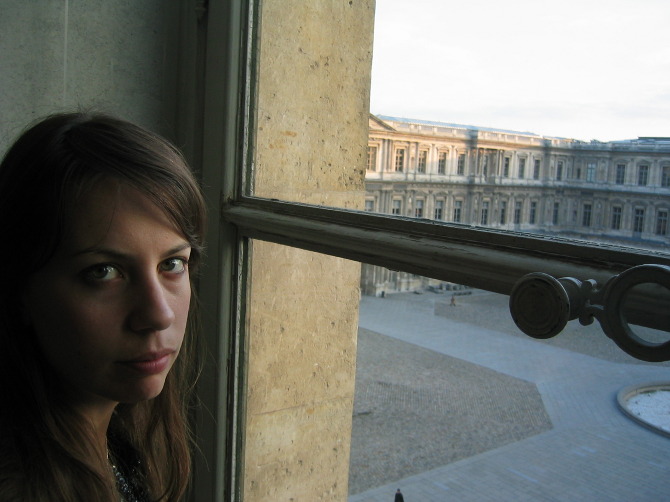 Emily Hunt works in printmaking (primarily etching), watercolour, collage and ceramics. She has a deep interest in the history and aesthetics of German Renaissance print-making, caricature and absurdist and satirical publications.
Emily completed her Master of Fine Arts (Print Media) at Sydney College of the Arts, the University of Sydney in 2011. Also in 2011 she undertook an Erasmus Exchange Scholarship and studied ceramics at Sint-Lucas Beeldende Kunst in Ghent, Belgium. In 2013, she undertook a mentorship at the Zentrum für Keramik (Center for Ceramics) in Berlin where she worked with ceramics master, Thomas Hirschler.
Her solo exhibitions include The Meister of New Holland, Ratskeller Litchenberg, Berlin (2009) and One Hundred Years War at Firstdraft Gallery, Sydney (2007). Emily is represented by The Commercial gallery, which recently presented Emily's solo show Soiled.
You can see more of Emily's work at www.emilyhuntartist.com
Emily is working with the faceless ladies portrait for Re:make.