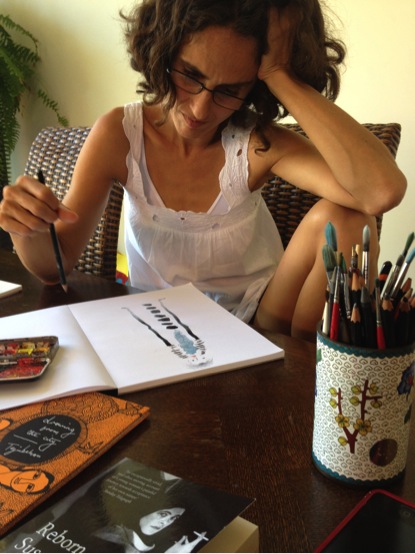 Lilly Blue is an artist, educator, publisher and mother currently based in Sydney, Australia. With a background in physical performance, installation and community arts, her current practice is driven by an ongoing interest in co-authorship, documentation, figurative personal landscapes, visibility, conflict, attention, and reaction.
Recent bodies of work include 'Infinite Proximity', 'Conversations', 'Monsters' and large-scale work (currently) in progress 'I am not a dancer' together with dancer/writer Jo Pollitt. Lilly draws together her interests and international experience in the creation of the contemporary arts publication BIG Kids Magazine which places children and artist side by side, and disrupts hierarchies to trigger a generous and curious reading of art making and an expansive process of creative response. Lilly has been commissioned by Sydney Opera House, co-works, Circus Yoga and myriad private investors, and is represented by Art2muse in Sydney and LWS in Paris.
Lilly will be working with Little Boxes for Re:make.