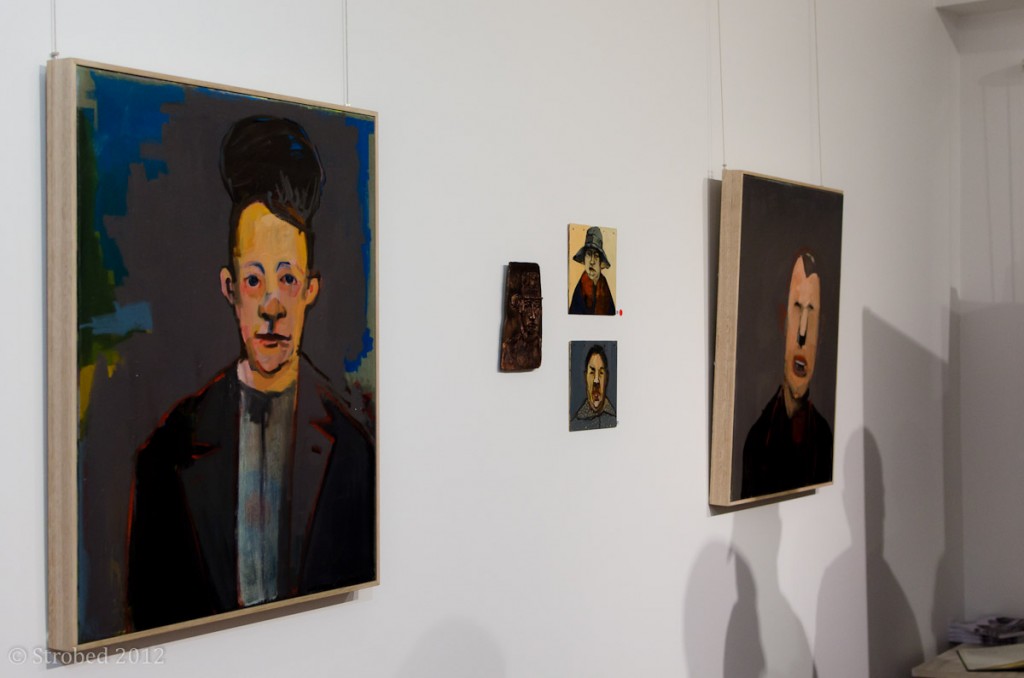 Sharon's work explores the interaction between colour and the psychological aspects of portraiture. Influenced by historical photography and an interest in true crime, her paintings are often portraits of people who might have existed. Mainly painting in oils, she tends towards small scale figurative compositions. Kitching's current series explores the psychological aspects of dualism in portraiture using  historical medical etchings and popular cultural references from the era of the sideshow.
In 2012 Sharon's exhibition 'Shifty Women, Dirty Rats ',  featuring work based on found 1920s mugshots, was shown at A-M gallery in Newtown, Sydney. Her works-in-progress blog can be found at deepwarren.tumblr.com.
Sharon is working on one of the Unknown Portraits for Re:make.