Let us introduce you to the finished Re:make artworks, fresh from the exhibition. These works are available for sale, with all the proceeds going towards the art program at East Sydney High School (more information about the school here).  If you are interested in buying an artwork, contact us via email.
1. Joel Cameron – Keeper of Knowledge, mixed media, 53 x 38cm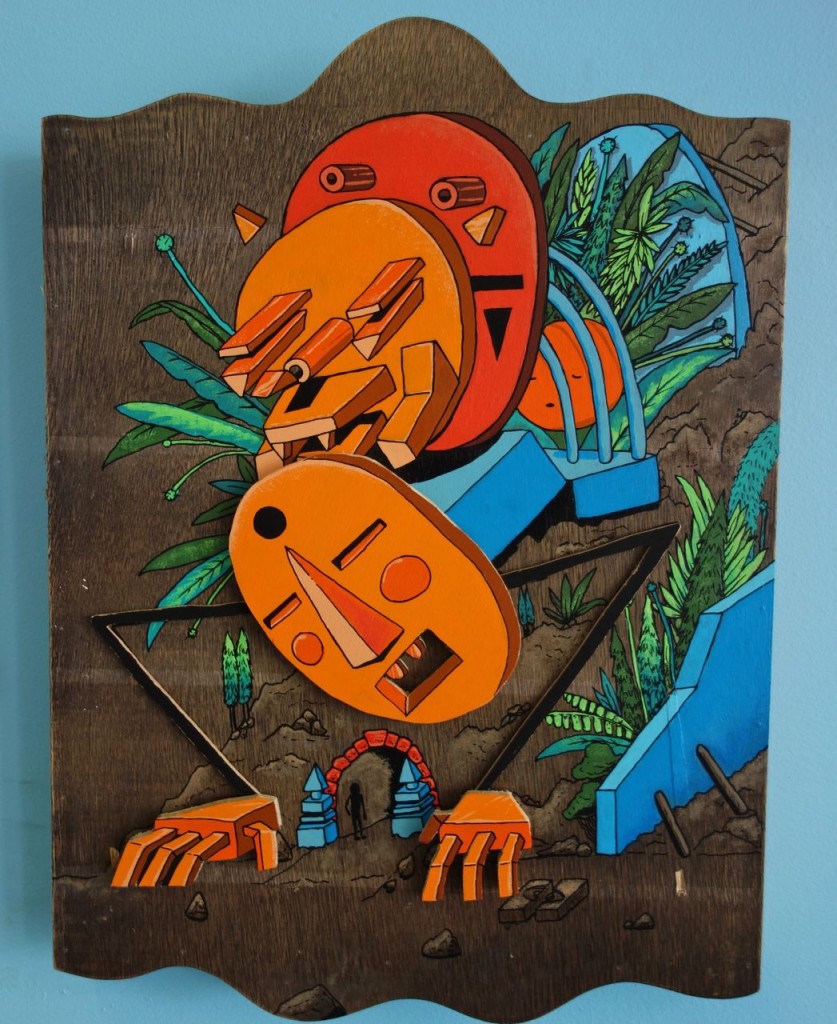 Read an interview about the Re:make project and Joel's artwork here.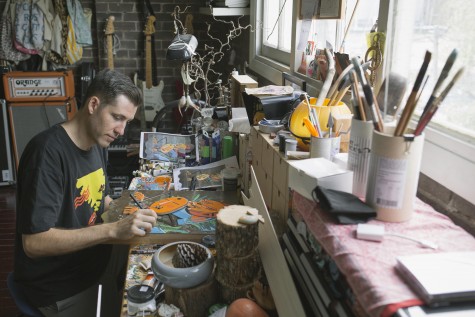 Joel working on his piece for Re:make. Photo: Petra O'Halloran
2. Emily Hunt – Bugaku Ballet, Enamel paint, collage & crystals, on found canvas. 72 x 60cm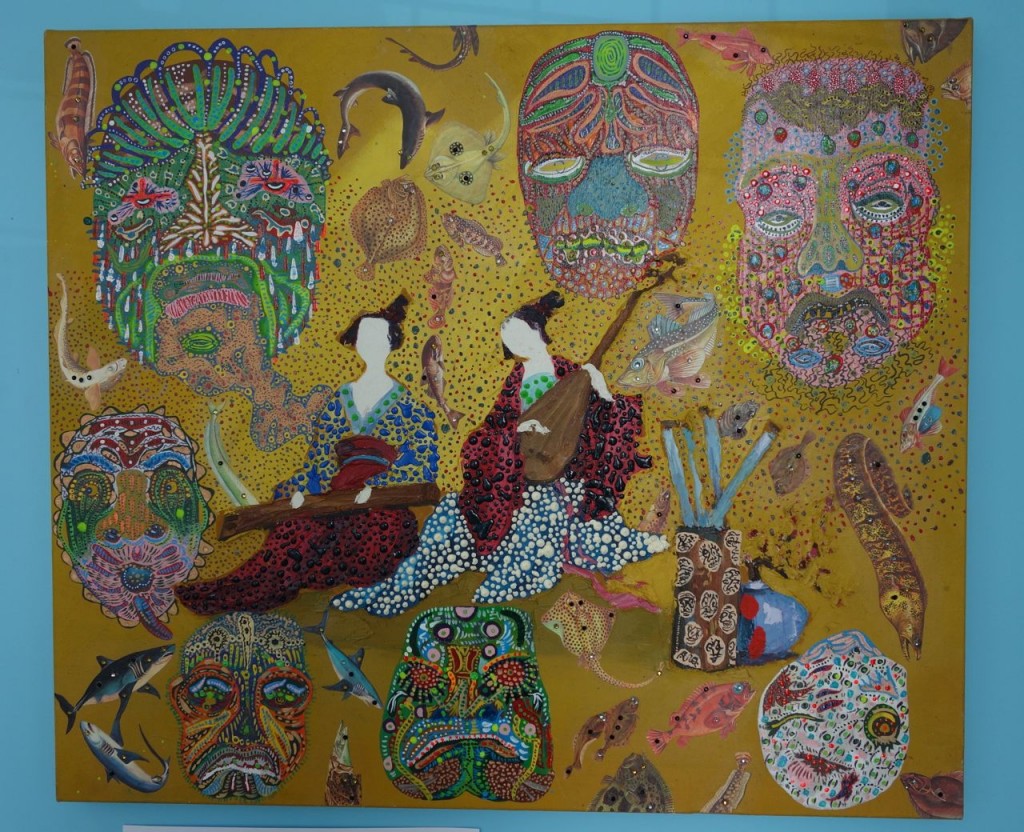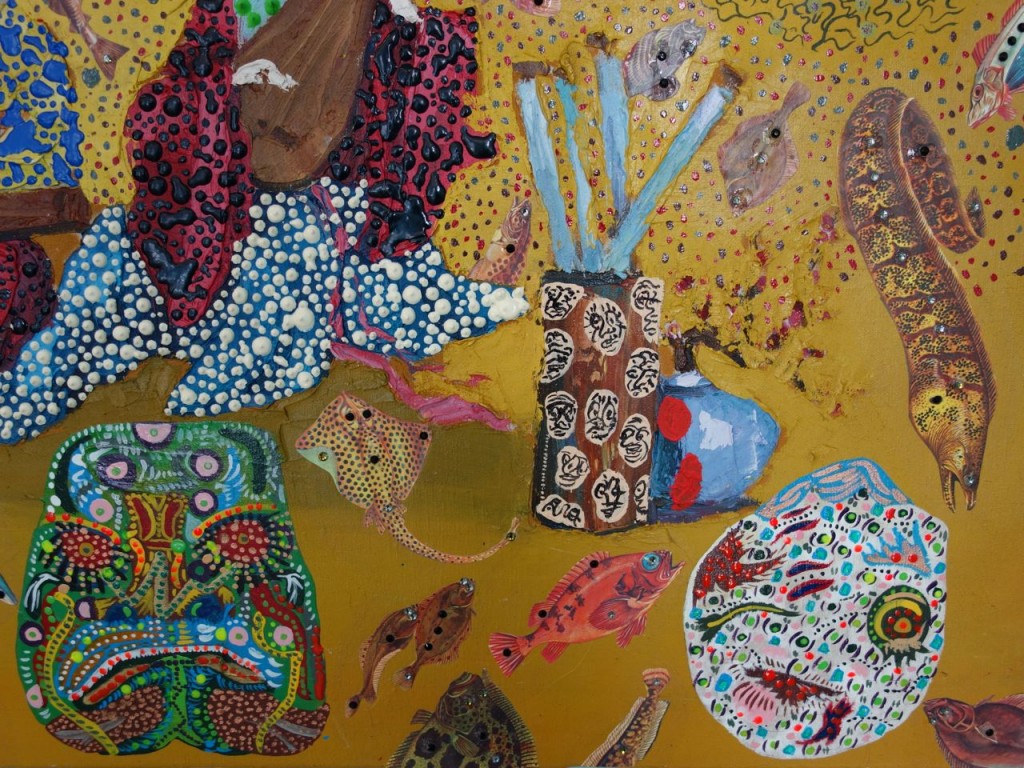 Artist statement: Bugaku is a form of traditional Mask dancing in Japanese traditional performance.The ballet part relates to a modern interpretation, because I discovered that George Balanchine choreographed a ballet in the Bugaku style. I like to imagine the personalities in the painting love to dance.
3. Sharon Kitching – The Yellow Wallpaper, oil on canvas, 42 x 42cm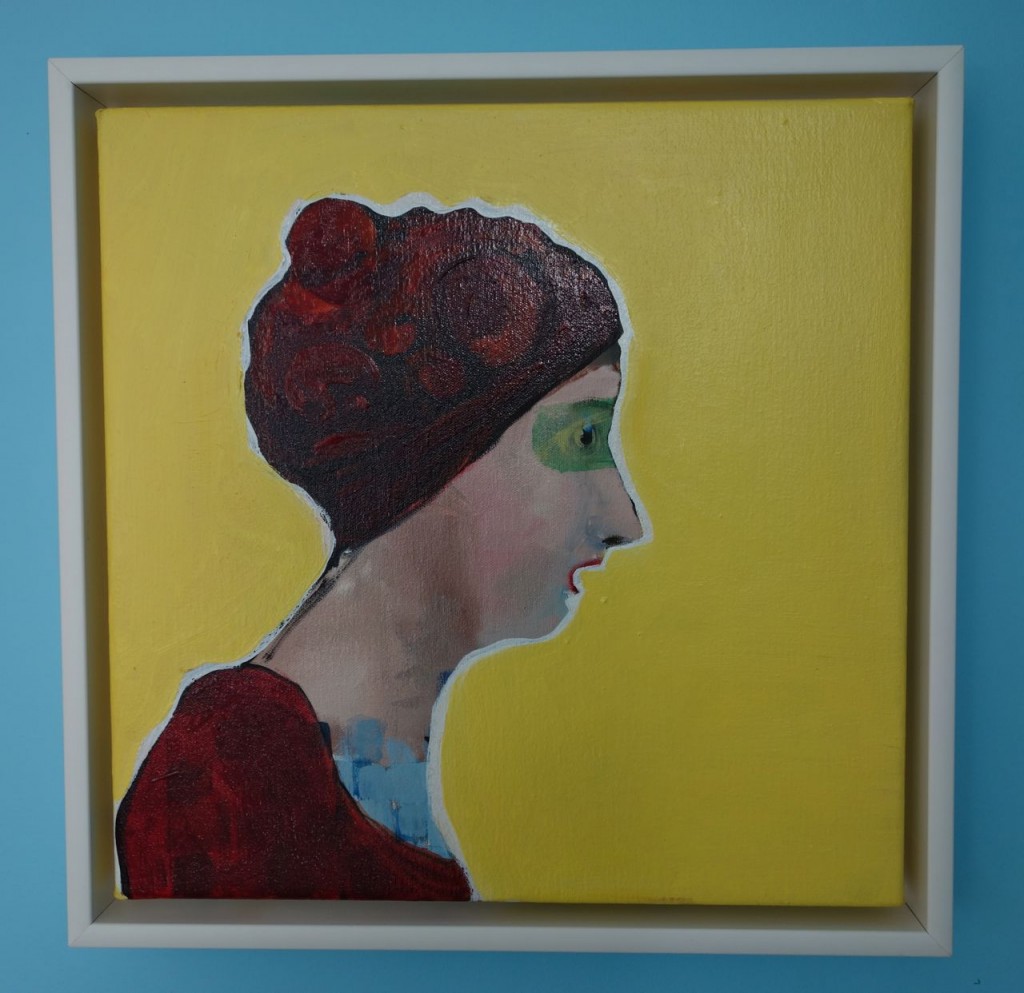 The title refers to the Charlotte Perkins Gilman story, The Yellow Wallpaper. Sharon transformed an unfinished, found portrait into a figure inspired by this short story.
4. Sarah Goffman – Face to Face, mixed media, 70 x 65cm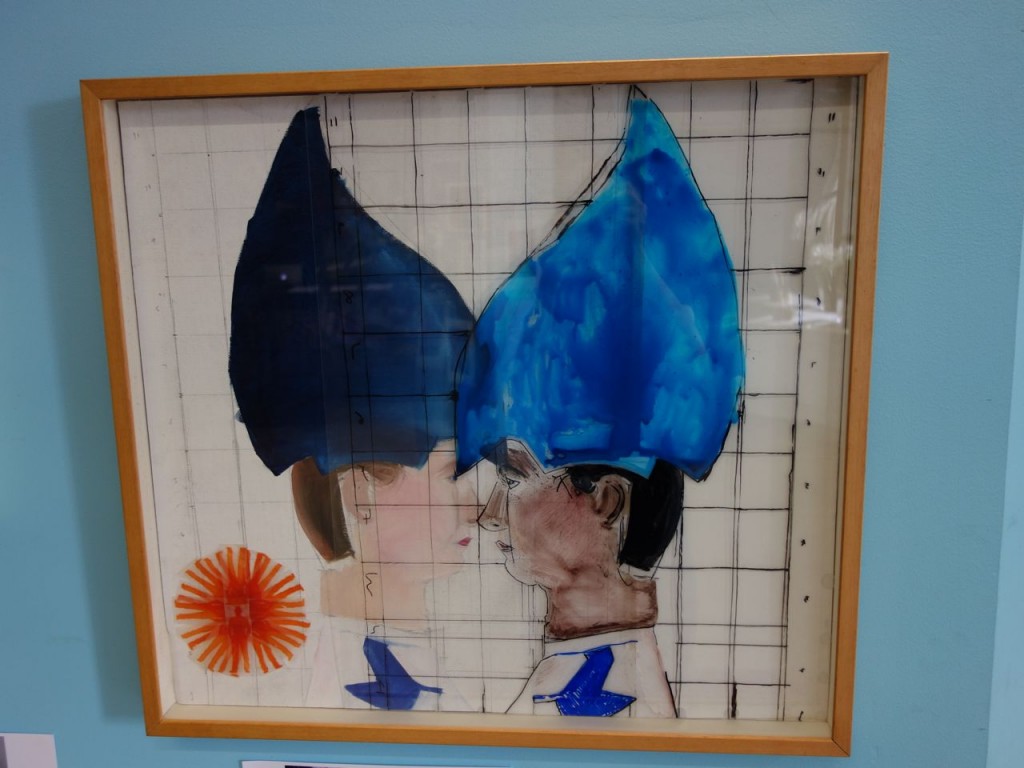 Sarah Goffman usually works in sculpture and installation; for Re:make she created a wall piece with an unfinished, found portrait.
5. Garry Trinh – Collection #1, set of 12 photographic prints (Digital c type print), dimensions variable

Garry Trinh created a photographic installation for Re:make, from a found 35mm negative. Collection #1 displays an enigmatic series of details, suggesting multiple stories. If you are Sydney based Garry will install this piece for you.
6. Simon Yates – This Painting is Bugged, acrylic on board, 94 x 78cm.

The artist's intervention into the found still life print takes the form of insects: an interaction within the illusory world of the painting.
7. Kathy Luu – The Tides They Come Between My Toes, photographic print, 77 x 46cm